Life
10 Signs That Prove That You Might Be Depressed But Don't Know It
Published: Nov 17, 2015
Depression is the common cold of mental illnesses, but it shouldn't be taken lightly. It's quite often that people don't realise that they just maybe a victim of depression.
Here are 10 signs that prove that you might be depressed but don't know it:
1. You feel nothing
No one likes being sad and one of the signs of depression shows that you want to get rid of that feeling. In order to do that, you numb yourself.
2. Innocuous conflicts turn into fights
You find rejections and counter opinions hard to digest, and sometimes this can turn an innocuous argument into a huge fight.
3. You try to be fearless and do reckless things
At times, when people are in denial of their feelings, they do opposite things. You would want to do something daring or something that's absolutely out of your league but you do it to prove a point. To the world and mostly to yourself.
4. You socialise too much
Socialising is a healthy activity but if you are doing it to avoid thinking about or doing certain things, then it could be a sign that your are inching towards depression.
5. You can't concentrate
We have all had a hard time concentrating at some point in our life, either it was due to boredom or distractions. Here, however, lack of focus or inability to remember things happens too often.
6. You have trouble accepting praise
One of the signs of depression is that you have self-deprecating thoughts, so if one tries to praise you, you have a hard time digesting the compliment.
7. You laugh and cry at odd times.
In psychiatry, it's called the "inappropriate affect". You emotions are out of sync. You either over-react to an ordinary feeling of sadness or have no expression at all for an intense situation.
8. You have trouble sleeping
You either sleep too much or you can't sleep at all. Both of these things are unhealthy and a key symptom of depression.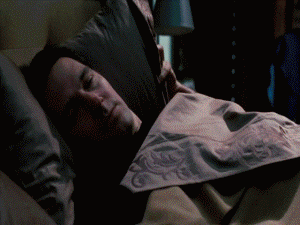 9. You start to experience aches
You start to experience headaches, back pain, aching muscles, and stomach pains that are unexplainable.
10. You work too hard
You try to achieve something but you don't do it in a smart way. You invest your time and efforts into something mechanical rather plan and then approach the matter.
Depression is much more than sadness. Please be considerate towards anyone going through this illness. Be supportive – it is not a nice feeling.
Disclaimer: If you think you have depression, please see a doctor. Do not just think of these points as a diagnosis – it is not. 
RELATED STORIES
Comments