Life
11 Reasons Why It Is NOT A Man's World
Published: Sep 28, 2015
Everyone talks about how it's a man's world and how everything is easy for a man! But I'm going to prove to you that IT'S NOT. It's not easy being a man! A man has to go through a lot of trouble to get what he wants. Don't believe me? Here's proof:
1. A man is expected to get a job right after graduation
For most girls though,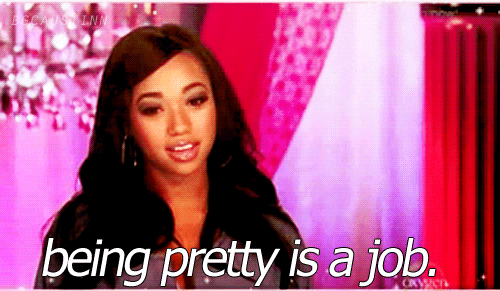 2. You're not making as much money as you thought you would.
The starting salary nowadays is not more than peanuts… and I'm expected to support a family? Seriously!
3. I don't even have enough money to support my self right now!!
But you want me to support a wife and kids and a family dog too?!
3. After a certain age all your female friends will get married and lo and behold you have no female friends to hang out with anymore!
Because:
4. Getting a date is difficult! Especially when every girl thinks it is the boys duty to approach her first.
5. Women aren't the only one with body image issues.
They want guys to look like this! Seriously?
6. You're always expected to pay for dinner
– You HAVE to.
Her:
You:
7. Parents want you to settle down and get married just as much as they want girls to. But you're just a boy!
8. No girl wants to 'Netflix and chill'. She wants presents and diamonds and rainbows!
9. You can't go anywhere alone on a family day. Not even with your brother, WHO IS YOUR FAMILY!
10. Cops WILL stop you if they see you driving alone
11.You never find that 'perfect' hair cut she wants you to get
12. If you're short, you're screwed
I hope these points prove that it is not a man's world, men also face many issues and deal with different problems. And these just a handful!
RELATED STORIES
Comments
| | |
| --- | --- |
| F said | Yeah as feminists will gladly tell you, patriarchy can be devastating to men as well as women. And it's because of neoliberalism , capitalist restructuring that men are finding it harder to make a "living wage." |