Life
12 Things I Realised When I Met Amir Khan
Published: Dec 25, 2015
I got to meet my hero. Recently, Amir Khan was in town promoting his boxing championship tournament and promoting the sport of boxing in Pakistan. He also happened to make an appearance at my gym. So needless to say when I found out he was coming I was MORE than freaking excited. Not only did I get to speak to him but I also saw him in action punching the pads.
Here are 12 things that happened when I met Amir Khan:
1. He's not as big as I thought he was
When you see him on TV he looks really big but I was surprised to find that he isn't a huge guy but really close to my size.
2. He's extremely humble and respectful
Very down to earth and shook everyones hand and addressed them as brother.
3. He is a very warm person
You'd expect a big superstar to be arrogant and think a lot of himself but Amir Khan came of as a very nice warm person
4. He has a REALLY REALLY nice watch!
Seriously! It's so nice I'm writing about it!
5. He's eager to share his knowledge about boxing
When he came to the gym he couldn't contain himself, he just had to show us some cool combinations.
6. He is really skilled in his art form
He is a champion for a reason, he knows what is what.
7. He punches really fast and hard
When he threw a punch, the whole club went quiet.
8. He doesn't say no to pictures and autographs
9. He genuinely wants to promote the sport of boxing in Pakistan
He started his own boxing championship and promises to build boxing academies all over Pakistan.
10. I truly believe he will make champions in Pakistan
He is very passionate when he speaks about building schools. I truly believe he will do great things in Pakistan for boxing.
11. This was Amir Khan: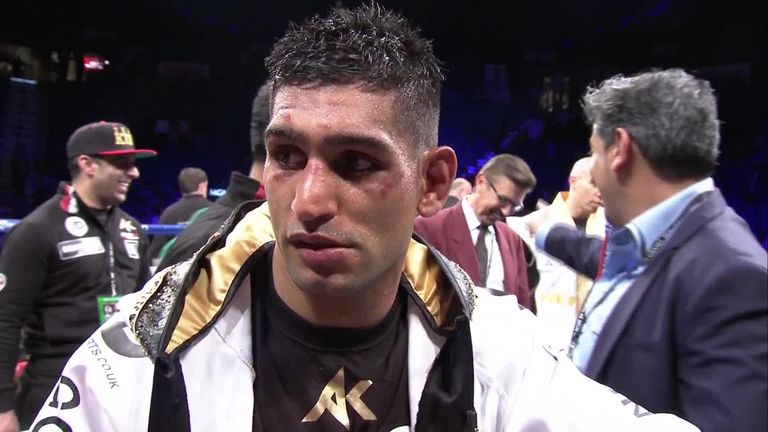 12. And this was me:
RELATED STORIES
Comments