Life
13 Times Every Pakistani Girl Should Raise Her Voice!
Published: Jul 3, 2015
Yes, we know girls are supposed to behave in a certain way. They should be soft-spoken and humble! But I will only be soft-spoken and humble, if you do not invade in my personal space and keep apne kaam se kaam. 
Before you proceed:
Here's a list of the situations that demand for us to be downright blunt:
1. When a friend asks you out and you don't like him.
Saying "No" is the best thing to do. Don't think you might lose a friend, because if he's really your friend, he's going to respect your decision.
2. When a rishtedaar asks "Shaadi kab karogi?" 
They should know that they have nothing to do with your personal life.
3. When a rishta comes in and you don't think it's a good fit.
You can't say "Yes" to a guy you have just met because of family pressure. Take your time. Make a wise decision.
4. When your parents are wrong.
We are not turning you into rebels but if you think your parents are wrong, and everyone is human so it can happen, you can always sit with them and talk.
5. When some girls talk behind your back
If they are being mean for no reason, you should go and talk to them because you can't allow them to bitch about you for no reason.
6. When a male/female friend touches you.
An arm around your shoulder or a pat on your shoulder – whatever it is, whoever it is, if you don't like it, say it out loud.
7. When someone comments about your body weight or size.
NO ONE has the right to talk about your body weight and size!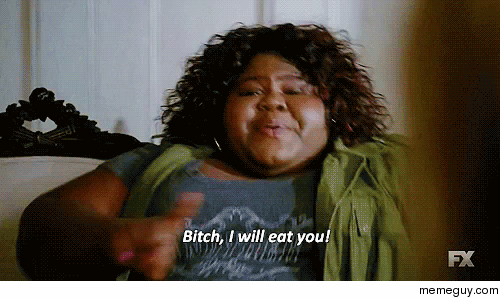 8. When someone passes a sexist comment.
When they tell you what women are supposed to do, tell them what women CAN do.
9. When you do not agree.
If there's a difference of opinion, make sure you voice your ideas.
10. When a random Gali ka larka passes a comment on your beauty.
Don't pretend that you didn't hear it.
11. When someone else, specially another girl, is in trouble.
Learn to fight your own fights and help others!
12. Violence; especially domestic violence!
You are not the weaker sex! You don't have to suffer!
13. When it's about your life and choices!
You are the only person who can take decisions for your life!
Raise your voice and make your voice heard!
RELATED STORIES
Comments