Life
14 Reasons Why Shopping Is Definitely Better Than Being In A Relationship!
Published: Sep 2, 2015
"I like my money right where I can see it: Hanging in my closet." -Carrie Bradshaw
Retail-therapy is one of the best forms of relaxing oneself and feeling in control again. For this, all we require is money and a shop. Many people think there is no real comparison between being in a relationship and shopping; but trust me – the comparison is undeniable. Here are 14 reasons why I am sure shopping is better than being in a relationship!
1. Shopping will never ditch you
2. Or judge you.
3. Your clothes will always be there for you
4. A good dress can always make you feel like a star
5. You don't have to wait for shopping to understand you…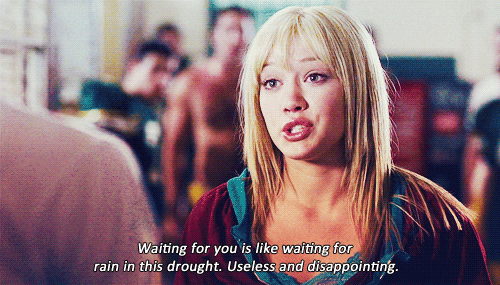 6. You also don't need to have an explanation ready
7. Because your clothes don't ever get upset with you!
8. Shopping will never hurt your feelings…
9. And you will always have a variety to choose from!
10. You can also exchange what you don't like without any hassle or heartbreak
11. Shopping with friends is better than any romantic getaway
12. You don't have to lie in front of your parents about what you are doing anymore
13. You can always buy new stuff and the discard old ones
14. And nothing is better than 50% off
But then, there comes a day, whether we like to admit it or not, when this happens:
And this,
And you have no choice but to run back to this…
RELATED STORIES
Comments