Wanderlust
14 Things You Need To Know Before Travelling
Published: Jul 22, 2015
Is there a place out there that you've always wanted to visit? Do you wish to explore exotic cultures, lifestyles and cuisines around the world? Do you fear the trips might cost you a fortune or maybe you're waiting for the right time to start?
Here are 14 of the most incredibly important things you need to know before you pack up.
1. Let go of your fears.
Take a chance and break out of that bubble. You'll see how refreshing it is when you step out of your comfort zone and discover what the world has to offer.
2. Discover Pakistan.
There is so much your own homeland has to offer. Why not experience Pakistan before you set out to see the world?
3. Map it out!
Follow the old school method. Grab a map and chalk out the route you will take and there paths you will frequent.
4. Do your homework.
It's best to research where ever you're going. You don't necessarily need a guide; people are generally kind enough to guide you, in case you get lost. Besides, isn't it a little fun to just explore on your own?
5. Every trip needs a different plan.
Plan your sightseeing accordingly and make sure you have everything sorted out.
6. Cashless transactions.
There was a time when people used traveller's checks, but not any more. In this age of e-banking and globally accepted debit/credit cards, you need not worry about carrying cash. Carry only as much as you might need in case of an emergency.
7. Money exchange.
Exchange rates are quite high at international airports so avoid obtaining local currency at the facilities. There are banks that offer zero international transaction fees on credit/ATM cards. Wouldn't you spend money on travelling rather than paying fees to the bank?
8. Travel insurance.
It's smart to get travel insurance if you're going abroad because you never know what might happen. Be prepared for emergencies, because medical assistance is quite expensive outside of Pakistan. You could either lose something valuable or need to evacuate because of a natural disaster or other unforeseen circumstances.
9. Early birds win… but not always!
Booking early may seem like a smart choice but it really isn't at times. Wait to see if there are deals available on flights or tour groups that will be discounted. Travel companies do lower fares when they want to fill up the slots.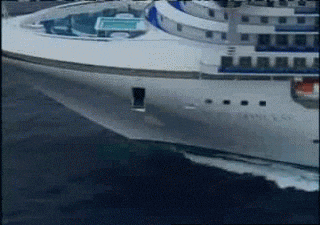 10. Eating on a budget.
If you're trying to save money then please don't eat near the tourist attractions. The food is probably double the price and may not even be of good quality. These restaurants don't have a motive to maintain quality when they know the tourists are unlikely to return.
11. Lodging.
Hostels may seem like a good choice to stay the night since they can be cheaper than most hotels and even cleaner.
12. The horror of Taxis.
Taxis are expensive all over the world and it's advisable to take a rickshaw, bus or walk to your destination. Entirely depends on how much time and funds you have on your hands.
Source: Giphy
13. Travel light!
Carry a few pair of clothes, essential toiletries, first aid and electronics which would include your mobile phone, tablet or laptop. Doesn't matter where you are going, you don't need to pack crap load of clothes that you'll probably not even wear or stuff that you wouldn't use. Keep it short and simple.
14. Slow and steady win the race.
It's smart to travel slowly and enjoy the trip rather than covering 5 destinations in a week because your airfare gets reduced.
Seems you're good to go! Happy exploring!
RELATED STORIES
Comments