Life
16 Struggles Of A Person Who Is A Kabab Mien Haddi!
Published: Aug 19, 2015
Life can be pretty hard when you are part of a group where everyone is in some sort of a relationship, engaged, married or committed and you are the only single person around. Sure, you are happy for your friends but sometimes things can be really really… 'difficult'.
Here are 16 things that are way too real for third wheels (desi translation: a kabab mien haddi):
1. They make plans to hang out and you say yes
2. So you spend the entire time, squirming awkwardly
And then you think to yourself, Why did I even bother?!
3. And then they go on and on and on about each other and their lives together
4. Or will keep talking to each other the entire time
5. PDA = Personal Displays of Oh My God I am going to puke! But you try your best to ignore it.
6. And then they insist on talking to you about it!!!
7. And then they have the nerve to ask, "Tum log itna chup kyun ho?"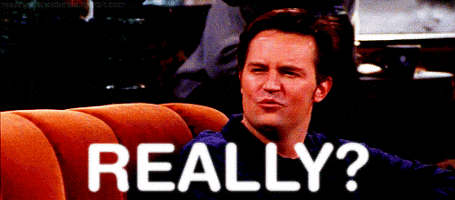 8. So, the next time the group insists on hanging out, you make all sorts of excuses.
9. But then the couples feel bad so they try to set you up with someone
10. Because they think you're losing out on life if you aren't with someone
And you're like…
11. But, they just don't understand your situation
12. You love your friends but they can drive you crazy too.
13. But when there is trouble in paradise, you're the first one there to help them out, regardless of what they put you through.
14. And then you just know that you will be the permanent third (fifth or seventh) wheel
15. Until you find someone of your own
16. But until then, you're okay being who you are.
To all the couples out there, we're happy for you and we hope you stay happy together; but seriously, get a room! Please?
RELATED STORIES
Comments