Life
16 Struggles Of Being The Only Friend Who Has A Job In A Group
Published: Oct 4, 2015
When you get a job, it's really exciting. Your family is excited because now you'll be handling your own finances and your friends are excited because they've just hit the jackpot! Here are 16 things that happen when you're the only one with a job in your friend's group:
1. First thing first: TREAT
2. And you'll end up paying most of the time even after the treat…
3.  Everyone owes you money because you're the only one who has any money to lend.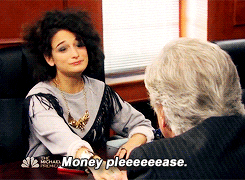 4.  But we do get broke. Really really  REALLY broke.
Money pic.twitter.com/BOsJEDzfvh

— Deep thoughts (@ScientificIdeas) September 29, 2015
5.  You miss out on most of the fun events that take place because you're at work.
You're friends:
You:
6. And when you do go to any birthdays or outings, you are always the last to arrive… 'cause work!
7. And sometimes you get really jealous because all the public day holidays are just like regular days to you.
And you sit there at work looking at their pictures like:
8. Your friends just don't understand what's it like working on a Saturday.
9. Getting sick is not an option anymore.
There isn't anymore lying in bed all day and having chicken soup!
10. Your friends think you have zero problems now that you have a job.
Tumhari tou job hai yaar, tum set ho. Tumhay kya tension hai?
And you're like:
11. Your friends will come to you for career advice and you're like:
12. They will poke fun at you saying "Jabse tumhari nokri lagi hai na, bohat boring hogaye ho."
"Job lagney ke bad say tou Madam k nakharey hi khatam nahi hotay."
And you're like:
13. They will constantly ask you about hot guys and girls, and if there is a potential 'love interest' at work. And you pretend work-life is fabulous,
14. They don't understand your office jokes.
15. But they bear with you despite all your whining, complaining, work tantrums and the constant ditching. And you still insist,
16. But if they ever whine about 'not having enough time to do things', you lose it!
Your friends will tease you about your work from time to time, but they will always be there to support you.
RELATED STORIES
Comments