Life
16 Struggles Only Skinny Girls Will Understand!
Published: Sep 11, 2015
Are you the 'skinny one' in the group? Do people make fun of you? Are you being told that "0" is not a size? Everyone thinks you have some sort of eating disorder? Or that you definitely aren't well? Then you are not alone.
Here are 15 struggles all skinny girls will understand:
1. You are tired of answering the same old question: "Do you eat?"
Yes, obviously I eat. I am a normal human being and in order to survive, I do eat.
2. People give you annoying lectures about 'eating more' every chance they get.
STOP! Otherwise,
3. They keep asking you if you are 'feeling okay?"
I AM NOT SICK, YOU GUYS!
4. They draw the most absurd analogies: "You eat like a bird" and that is the very reason you don't put on weight.
I CAN EAT LIKE A COW AND STILL NOT PUT ON WEIGHT!!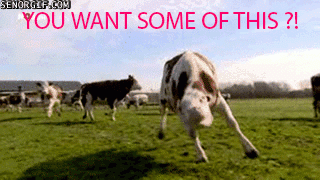 5. They tell you to be careful because "It's windy outside" and you might "fly away".
Gone with wind. Literally. Ha. Ha. Ha. Jacka**
6. You feel cold all the time because you have less fat under your skin. But no one puts the damn AC temperature down!
7. You are always being told that you look like a skeleton…
THAT is a skeleton. YOU have a skeleton too. YOU WILL BE A SKELETON SOON.
8. And society is bent on enforcing that 'skinny' girls are not attractive at all
9. Because real women have curves
Are you kidding me?
10. You can't donate blood because you are under-weight.
11. You always need belts and they too, at times, are no help at all!
12. People are shocked when you tell them you are going to hit the gym
13. They grab your wrist and compare it to their own
"Allah!! tumhari wrist itni choti hai!"
14. And they are scared to hug you because they think they might break a bone in your body…
15. And you have done whatever it takes, but just can't seem to gain weight.
16. But they still think you are dieting.
Oh… just… here:
Stop explaining yourself to people and stop worrying, girls! It doesn't matter if you are skinny or curvy, if you are confident enough to love yourself then you are the sexiest of them all!
I'm sexy and I know it. Deal with it, world!
RELATED STORIES
Comments