Life
17 Stages Of Slaying A Lizard In A Typical Pakistani Home
Published: Sep 11, 2015
If you are desi, then you know the pandemonium that ensues when a chipkali (lizard) is spotted in the house. The entire family assembles as one and no one can rest until that tiny monster is hunted down. This is what happens in a Pakistani household when a chipkali comes to visit:
Stage 1: Noticing a presence.
You've seen something move from the corner of your eye but you are not sure what it is.
Stage 2: Making sure you are not hallucinating.
So you look for the lizard, for your own peace of mind, but you make sure to alert every one around you of the potential threat.
Stage 3: Panic!
You have now confirmed it's existence in your personal space. It is actually there alive and well, looking right at you.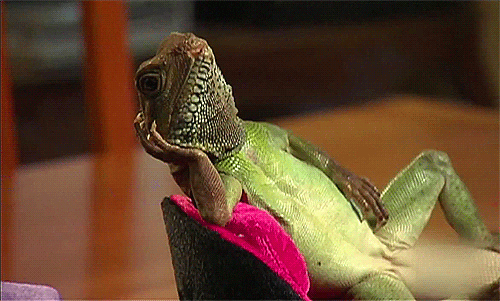 Stage 4: Urban legends.
Legend has it that if you say the following words, they run away just like that.
"Agar tum jinn ho tou yahan se chalay jao".
Stage 5: War.
It didn't work. That blasted thing is still hanging around watching you. Doesn't move a muscle. Arrogant reptile!
Stage 6: Preparation
You gather all your brave men and women with jharu, chappal and finis.
Stage 7: Strategising
You move all the furniture from their current place so you can easily access your target.
Stage 8: Sneaking up on the attacker
It hasn't moved an inch… but you know it has a plan. So you stay out of sight. Or try to.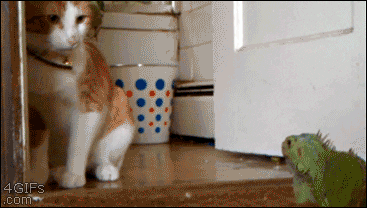 Stage 9: Ahhhhhh!!
You throw something at it – in hopes that it will die right there. But even before you throw that first shoe there is screaming, jumping and people barking orders because the beast is on the move.
Stage 10: Panic continues…
And the screaming, yelling and shouting continues.
Everyone scrambles from the room that has been captured by the enemy.
Stage 11: Re-analysing your strengths and weaknesses.
Weakness: You are shit scared yourself.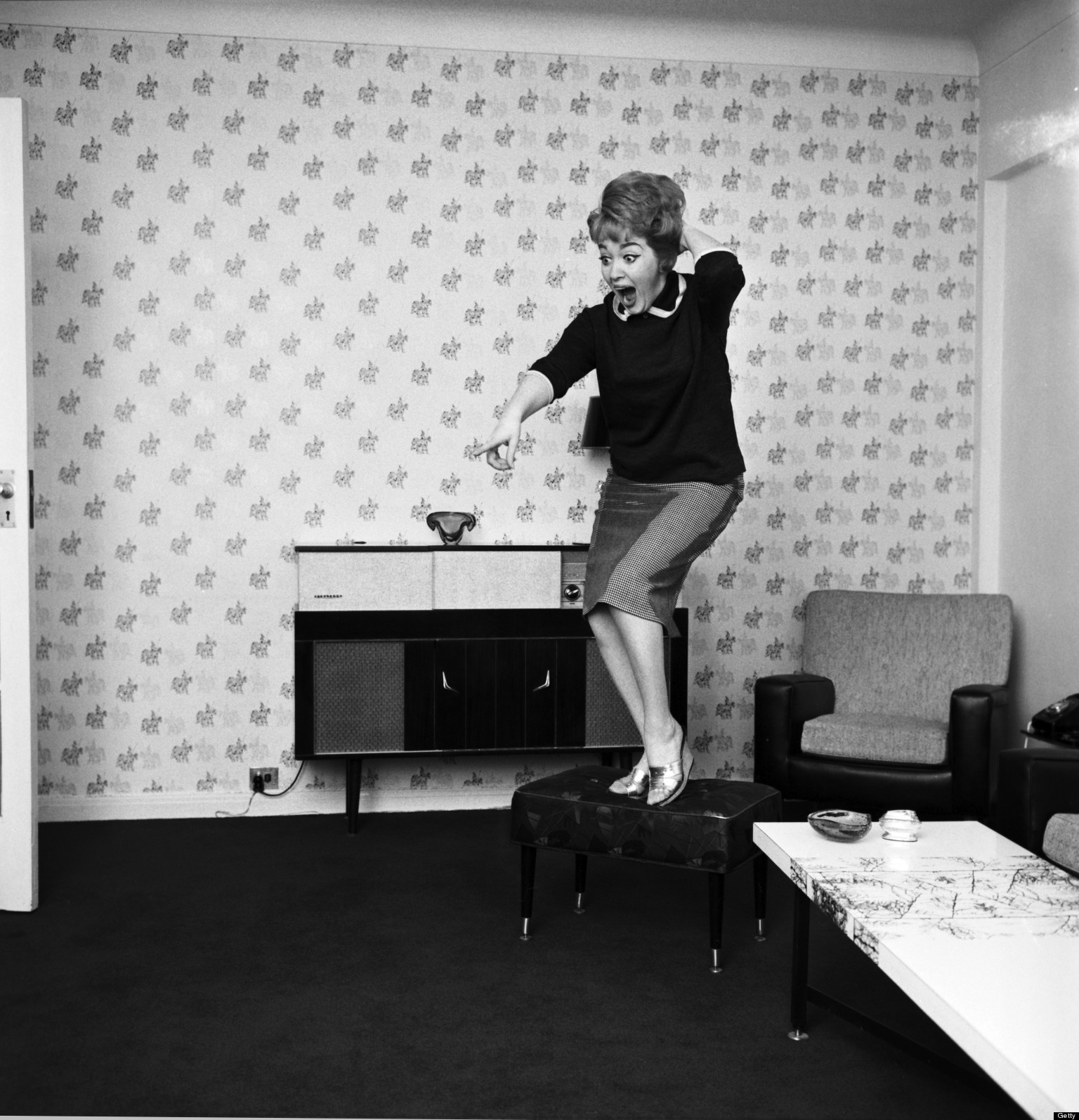 Strength: You have convincing powers that you will use on Abbu/Ammi/bhai/behan/ANYONE so s/he can kill the menace.
Stage 12: Armour and equipment
You equip your one-man-army (the Abbu/Ammi/bhai/behan/ANYONE you convinced to finish the task) with insecticides, pesticides, cyanide (just in case things get too real) chappals, jharrus and whatever else you can find.
Stage 13: Aim and fire
You watch from far (far, far) away as your hero moves in to attack the darned varmint. S/he aims. You wait in anticipation. S/he fires. You SCREAAMMMM.
Source: gifsoup.com
Stage 14: It is dead?
It has fallen to the ground but you are not sure it is dead just yet. You can't be sure. You know that the little beast is sneaky, he will poke his head out from somewhere. You are sure. Your officer: searches the area. You: Stand on top of a table/chair/anything high.
Stage 15: Victory!!!
It is dead!! Hurraaayyyyy!!! You jump up and down in excitement. You hug each other and thank your lucky stars. *Whew* What an intense battle that was.
Stage 16: Operation clean up
You clean up the mess made and put everything back in its original place. You are all exhausted. That battle was truly draining.
Stage 17: You hear another scream.
This time it is from a different part of the house. And it sounds all too familiar. You know exactly what has happened. That b*st*rd has a brother!!!!!
Source: Imgur
And so my friends, as Pakistanis we know one thing to be absolutely true: You can fumigate the house 1000s of times, the chipkali will always appear. The chipkali always wins…
RELATED STORIES
Comments