Entertainment
Is Deepika And Priyanka's Dance Off Better Than Aishwarya and Madhuri's?
Published: Nov 16, 2015
Remember Aiswarya and Madhuri in Devdas? Their beautiful dance to Dola re had audiences mesmerized for years to come. Such grace had never been witnessed on TV before.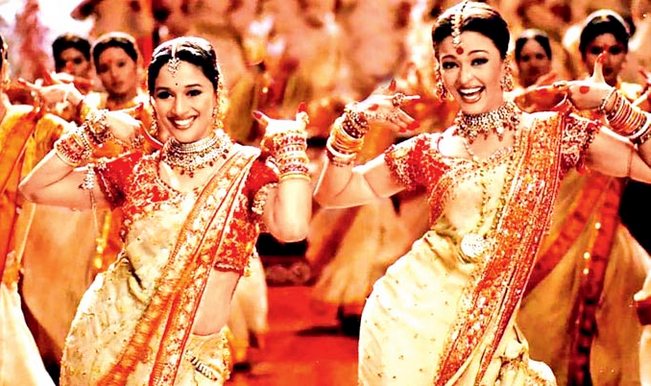 Well, recently, the gorgeous Priyanka Chopra and beautiful Deepika Padukone depicted a similar dance off in an upcoming film called Bajirao Mastani.
The song, Pinga, is a song from Sanjay Leela Bhansali's upcoming historical romance, Bajirao Mastani.
Both Bollywood beauties look ravishing in purple and red sarees with traditional jewellery.
Sublime grace……. #Pinga releases today!!! @deepikapadukone @priyankachopra #BajiraoMastani pic.twitter.com/swdzbmdGi0

— Ranveer Singh (@RanveerOfficial) November 14, 2015
And it's here.. #PINGA #BajiraoMastani #Kashibai #Mastani https://t.co/kekZ6834BI what say???

— PRIYANKA (@priyankachopra) November 15, 2015
And rumour has it that this dance-off is even better than the one from Devdas!
Just the thought is delightfully sinful, isn't it? Why don't we have a quick sneak-peak to make up our minds!
Here are Madhuri and Aishwarya:
And here are Priyanka and Deepika:
We can't decide which one we love more! Which duo makes your heart flutter? Let us know in the comments below.
RELATED STORIES
Comments